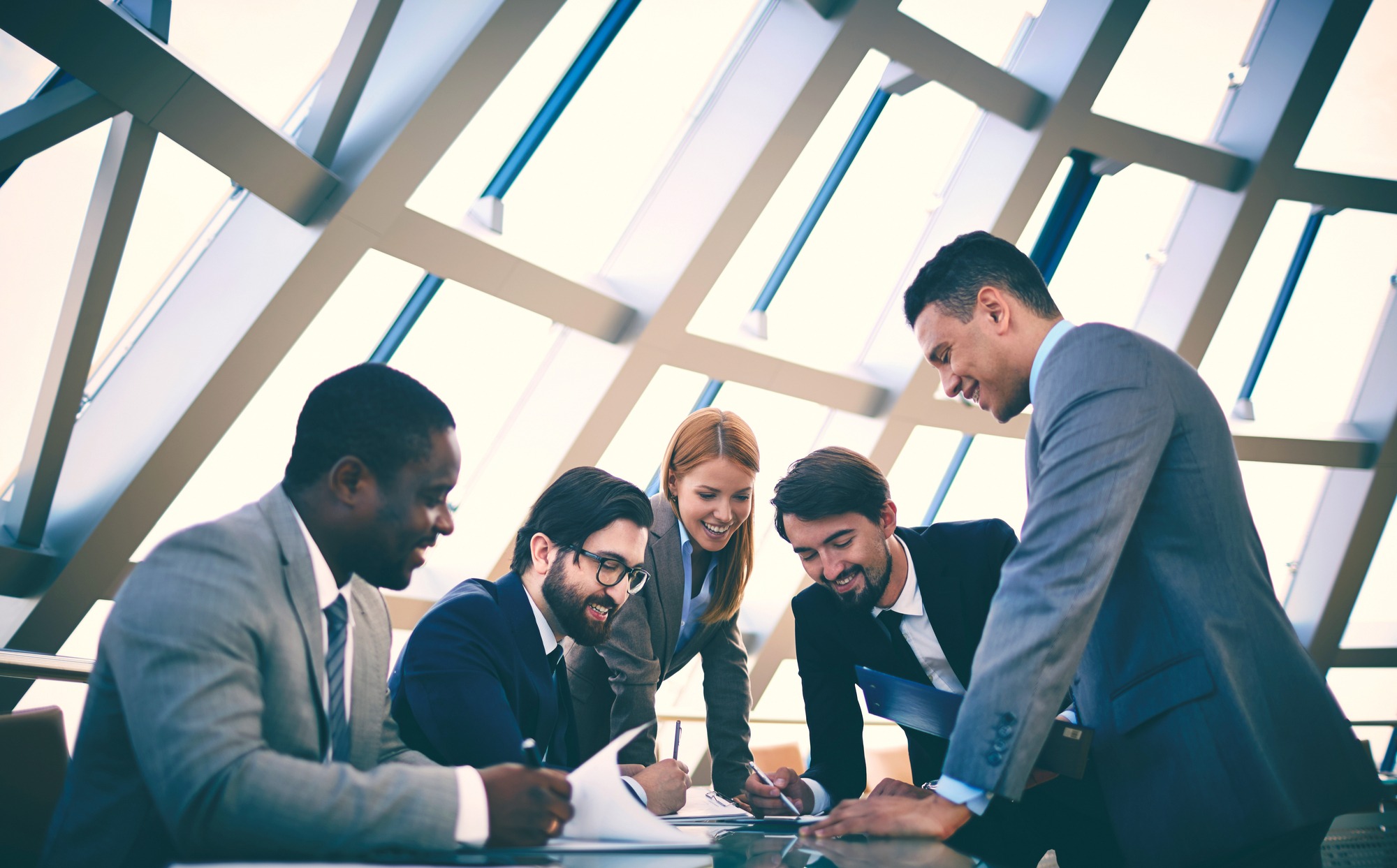 How a financial services company standardised working processes in an organisation of 4,500 people
When a large financial services organisation  suspected that process variation was costing them money and hindering new business, process standardisation was the only way to move forward.
But due to the size of the organisation, reviewing, mapping and controlling actions around the same procedures across multiple locations was going to be challenging.
Additionally, due to the nature of the business, regulatory compliance also had to be factored into exercise. 
There were four required outcomes:
All instances of process variation and related costs had to be identified, even on a micro level.
Opportunities for additional revenue had to be identified.
Defined product standards were to be created, including detail on what is and is not included in a product offering; and
Detailed documentation of processes using diagrams were to be produced – mostly to enable the offshoring of certain functions and teams.
This project covered all operational teams and processes across seven locations globally. 
What happened…
When reviewing the current way of working, operational process diagrams were captured for the organisation globally, along with a bank of data points which provided detailed insight around the variations in procedure management and execution
All instances of process variation at a client level were included
The cost of processing 'one unit' (e.g. trade, report, event) was calculated for all processes, by country and by client. The cost of rework caused by exceptions was also included.
All instances of handovers from one team to another were built into the process diagrams, allowing the easy identification of inconsistencies.
Control points were added to the diagrams to illustrate their purpose, nature and frequency, and the related escalation processes
These points also highlighted where controls appeared to be missing or inadequate.
Instances of non-contractual services being delivered to clients without charge were identified and costed on a unit basis
How the organisation improved as a result…
Operating costs were reduced
Issues such as inconsistent handoffs and non-value adding activities were identified and addressed, resulting in improved processing times and reduced costs.
Process times and migration to other regions improved due to standardised delivery
The process maps helped to drive the creation of product standards i.e. how a service was delivered to clients.
The standards clearly laid out what was allowable variation for 'gold tier' clients as well as what was specifically not part of the service.
With new standard processes rolled out to teams, the organisation benefited from shortened processing times, improved client service and clarity to project teams.
This standardisation also allowed for cleaner migration of processes to other regions.
Opportunities for additional revenue identified
Services that were deemed to be non-standard were reviewed and, in some cases, retained as optional services for the product standards. i.e. if still required by a client, then a charge would be applied.
Projects became better informed
Documented, standardised processes enabled projects to work from a 'single version of the truth' rather than depending on varying sources of information.
Because the diagrams showed reliable data around a standard process, the systems used and the process owner, less time was spend understanding the existing way of working, or worse, using incorrect data.
Standardisation is no use without control
It is worth noting that organisations must implement supporting control measures to maintain the results achieved by standardisation.
Training and adoption is key to ensure that processes are owned, maintained and handed over where required – consistently to ensure continuous good practice and improvement.
How they did it…
Process mapping an organisation of any size takes time and care but with the resulting outcomes being of so much value, it is a worthwhile project to take on.
For this organisation:
A team of seventeen 'mappers' across seven locations was assembled and trained on the mapping software
All in-scope processes were mapped by interviewing the relevant subject-matter experts and creating the process diagrams
The diagrams produced had to be reviewed with all team members to document instances of variation and, where applicable, which client(s) the variation was performed for.
Activity-based costing data had to be defined and then captured for all process steps
Diagrams produced with subject matter experts were then reviewed and approved by relevant managers
Approved processes and variations were further reviewed with departmental heads and product managers to agree which processes would be set as standard, and what variation could be retained (albeit at an additional cost to the client if variation to their agreed service was requested).
Process Mapping Case Studies
This case demonstrates how businesses can release huge potential from having a better understanding and therefore control of how they conduct business.
Due to the scope of purposes that process mapping can be undertaken for, most process mapping cases will present different challenges and look to deliver different outcomes.
As such, this document should be treated as an example of the work and outcomes that we have achieved in the past and not as a standard approach. Whenever we are engaged on a new piece of work, we will take time to understand the specific requirements of the client to ensure we design a bespoke approach.
This Case Study and Clearsight
A member of the Clearsight team was the lead mapper on this project. They were responsible for leading the exercise, and for the control of the information collected by the other 16 consultants involved.
If you are working on something similar and would like advice from a place of experience, then please talk to us.
At Clearsight, we specialise in discovering and diagnosing problems within financial service organisations and delivering sustainable solutions.
Our mission is to help businesses drive enterprise or department-wide process improvement initiatives.