What we do and how we got here
A clear view of your organisation allows you to:
Reduce Operating Costs Ӏ Increase productivity Ӏ Ensure staff acknowledgement of process
Clearsight Consulting is led by John Stanton, an experienced operations and business optimisation manager, with more than 25 years of experience in the financial services sector. He's a specialist in many disciplines, including process mapping and re-engineering, cost analysis, operational management, and the design and implementation of key operational control measures.
After running numerous efficiency projects and identifying process improvement opportunities and cost savings for a variety of high profile companies, he set up Clearsight in 2016 to bring the benefits of business optimisation techniques to the wider business community.
"I set up Clearsight Consulting because there is huge potential for organisations to gain better control and understanding of what they do, through the documentation of their processes and integrating the ownership of process diagrams within their business. Whichever sector you operate in, or how well you think you're doing, there are huge benefits from getting a better understanding of your operational processes.
Business process mapping will uncover numerous opportunities for you to improve the way you do business,as people get bogged down in inefficient, duplicated and unnecessary processes which stop them having time to really make a difference. Process mapping can not only improve efficiency, but tighten up on regulatory compliance and liberate the full creativity of your workforce to better serve your customers, and ultimately, the business.
I strongly believe that clear process diagrams are a critical tool to engage workers and stakeholders to promote beneficial change. The diagrams we provide can be used to great effect with clients, auditors and regulators – they enable our clients to demonstrate that they have strong control around their processes. Ultimately, helping our clients to create an opportunity, then seeing it grasped is the perfect outcome."
REDUCE YOUR COSTS
By driving process improvement, we can reduce your operating costs
PREPARE FOR CHANGE
Change impacts businesses, ensure you are ready
LINK STAFF BEHAVIOUR & COMPLIANCE
Non-compliance can have serious implications
STANDARDISE OPERATIONS
Having standard behaviour ensures efficiency and improves service delivery
CLEARLY SHOW WHAT YOU DO
Demonstrate to clients or prospects how you will process their business
EFFECTIVELY TRAIN YOUR STAFF
When your processes are clear, training your staff is simple
To do our work we use process mapping software. See it in action and imagine it working in your organisation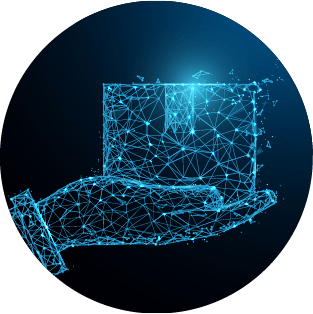 DELIVER An understanding of 'as-is' processes, created through interviewing subject matter experts An outline of where process varies at the required level of detail Assessment of the level of process variation Identification of all deviations from product standards Recommendations for the resolution pf and open issues within teams Advice on implemention of best practice process Advice on how to enforce accountability among process owner Updated product standards to ensure that all clients receive a consistent, appropriate service The implimentation of a new change request procedure to ensure that ad-hoc changes are not made or unmonitored following this exercise
If you'd like to find out more about how we can help your organisation, then please contact us using the form below with a brief message. If you simply want to receive an occasional update, then just provide your name, email address and company name.
Alternatively, call us on +44 (0)1403 582070
We will use the information you provide on this form to be in touch with you and to provide updates and marketing. Please let us know all the ways you would like to hear from us from above.
You can change your mind at any time by clicking the unsubscribe link in the footer of any email you receive from us, or by contacting us via our Marketing Opt Out form.
We will treat your information with respect. For more information about our privacy practices please visit our Website Privacy Policy. By clicking Submit, you agree that we may process your information in accordance with these terms.